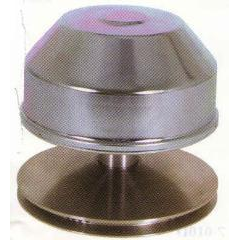 Yamaha Drive Clutch 4 Cycle Gas 85+ G2-G22
Looking for a new clutch for your 85+ Yamaha 4-cycle golf cart? Let's replace that old, clunky drive clutch with something much better!
Yamaha 4 Cycle Gas 85+ G2-G22. Variable speed primary unit.
OEM: JN6-G6201-03.
This is a complete, bolt-on high performance  drive unit with dust cover.
Rated up to 40 Horse Power with great performance.
No need to purchase Weight Link Kits and Pins separately.