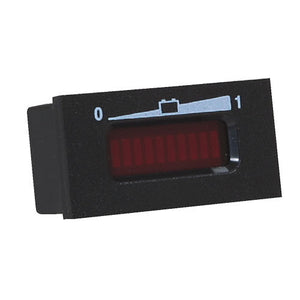 LED Horizonal State Of Charge Meter
LED Horizontal State of Charge Meter
Red LED horizontal display is easy to read
Far right indicates batteries are fully charged; far left indicates a total discharge.
One flash indicates low batteries two flashes indicates very low batteries
Mounting hardware included.
No wiring included.
Available in 36, or 48 volt models
Choose voltage from "Product Options"