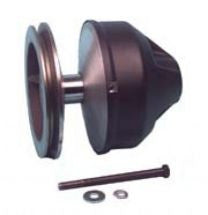 Ez-Go Drive Clutch Gas 76-88 Hi Performance Clutch
Replace that clunky clutch with a new Hi Performance Comet clutch.
Allows engine to idle without cart moving.
Set up out of the box  to cart install direct bolt on with no tuning required.
Features  adjustable engagement RPM and shift rate for those of you that want to play with the clutch.
Rated at up to 40 horse power!